Reading physical copies of books is a magical experience – the feel of the paper and the smell of the book is just something else. However, in our fast-paced world, technology has enabled us to read books through our electronic devices. Ebooks are appealing because it's compact and on-the-go, perfect for our fast-paced lives. But where can you read those ebooks? Here are 10 eBook apps you can use!
1. Kindle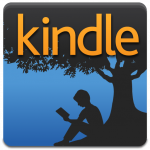 Kindle from Amazon is one of the most popular ebook reader app. It's a free app for both Android or iOS and comes in thee Kindle reader device. It has a market place for different genres of books, library, and a reading management system. The Kindle store has over one million titles, from modern reads to old classics.
Kindle is very flexible – it allows users to customise the reader display to their needs. For example, readers can change the font size, brightness, background colour, highlight text, make notes, bookmark pages, among other things. It also syncs notes, bookmarks, highlights, and the last read page across all devices and platforms.
2. Google Play Books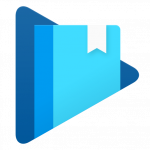 Google Play Books allow readers access to thousands of book, magazines, audiobooks, comics, and other content. While the search empire has their own platform, Google Play Books is available across different platforms, such as iOS. You can continue reading even in different devices because the eBook reader can sync – provided that you are logged into your Google account.
The app is simple and offers user-friendly navigation. Like other apps, Google Play Books offers you reader-friendly options such as highlights, bookmarks, and the like.
3. Apple Books
Readers can easily discover new books in the updated version of Apple Books. You can see recommendations from editors or suggestions based on your previous reads and preferences. You can get a preview of books, see curated book collections, new releases, and exclusive content in the in-app book store.
This app is also user-friendly with its settings. You can add bookmarks, notes, and highlights in the books you read. If you're a night owl or love reading at night before bed, the Auto-Night Theme will ensure that you won't hurt your eyes. If you want to rest your eyes, you can opt for the words to be spoken instead. However, this app is only available for iOS devices.
4. Scribd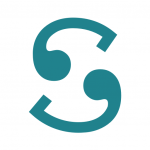 Dubbed Netflix for books, Scribd offers unlimited content in exchange for a monthly subscription. It will give access to an extensive library of books, magazines, audio books, newspapers, even research articles! All of those, of course, comes with a price – 8.99 USD to be exact. But you get the value for your money with the number of reads you can have on Scribd. If you're a voracious reader and don't stop at novels and audio books, Scribd is definitely for you.
The app is also functional, organised, user-friendly, and available in both Android and iOS–so don't worry!
5. Serial Box

If you're someone who reads books or listens to audiobooks while on breaks or in commute, Serial Box is perfect for you. Instead of buying the whole book, you can get in little episodes, all at your own pace. The ebook and audiobook package is perfect so you can shift to listening on the way to work, or reading while you're on break. It fits into your busy lifestyle. The good news is, Android users can also now enjoy Serial Box.
6. Libby, by OverDrive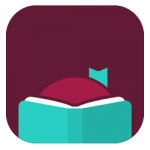 Do you miss those times where you can just borrow books from the library? Or are you young enough that you didn't experience the joy of being in a library at all? No matter what your experiences with a library is, Libby is here for you. This app will connect to your local library and will enable you to borrow ebooks and audiobooks through your library card and the app. Why will you spend money on eBooks if you can just borrow it from the local library, right? Libby is available on both Android and iOS.
7. Aldiko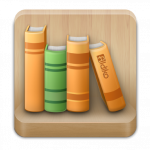 Available in Android and iOS, Aldiko is a reader app that supports different file formats such as EPUB, PDF, and the like. You can customise your reading experience by changing text size, margins, colours, fonts, and more. You can also easily organise your reads through tags and collections. The app is basically free. However, if you want to experience it ad-free and add notes and highlights, you need to get the premium version.
8. Kobo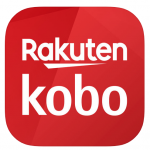 Kobo has a library of 5 million ebooks and other content – you can access those through their in-app store. Don't worry, though, you can also import your own content. Kobo supports different file formats such as EOUB, CBZ, PDF, and the like. It has the usual reader app features and syncs across all your devices and platforms.
9. ComiXology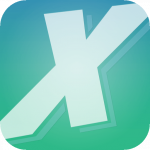 If you're a hardcore comic lover, this one is for you. Comixology hosts content from major comics publishers around the world such as Marvel, Dc, and Image. The app is available on both Android and iOS and is a handy comic reader. It offers a Guided View that enables small screen reading. It also an Unlimited mode that enables you to read-all-you-can for a fee. However, you can't import existing content and make in-app purchases on iOS.
10. Moon+ Reader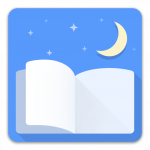 If you already have a huge ebook collection and don't know where to store them, Moon+ Reader is the app for you. While it doesn't have its own in-app store, it's easily customisable, so it still has a winning edge. It supports numerous file formats such as PDF and EPUB. But sorry, iOS users, because Moon+ Reader is exclusively for Android devices.
What are you waiting for? Download these apps and start reading more! To learn more about books and words, stay tuned!